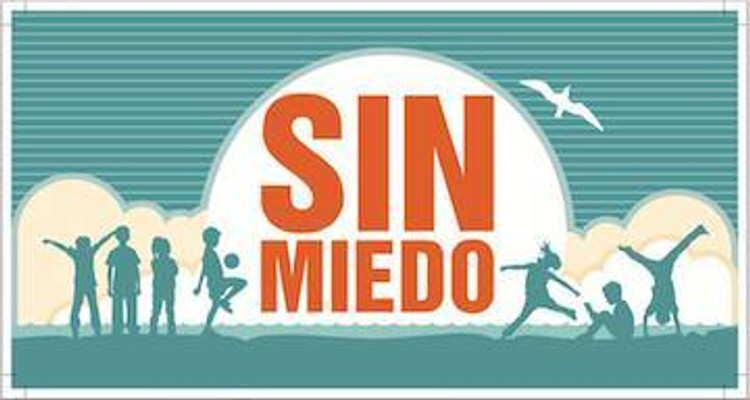 Live Without Fear
The Vive Sin Miedo (Live without Fear) Project is dedicated to rebuilding the human infrastructure after natural disasters. Their goal is to provide access to trauma services for marginalized populations and at risk youth, working in schools and childcare facilities. This is an innovative psychological campaign that provides tools to survivors of natural disasters, to help them confront their fear, reduce violence and aggression and build resilience within the most vulnerable of populations during times of chaos and destruction.
Ecuador: The Urban Art Component was developed by Erin Yoshi, muralist for social justice, to transform and reactivate spaces following the earthquake. As a village heavily dependent on tourism, the look and feel of Canoa is of value to re-stimulate the devastated tourism economy. The goal of the Urban Art interventions is to rekindle the human spirit with a sense of hope.
"We've learned that fear is invisible. I think that is why kids are drawn to our art interventions. Often times trauma services are difficult to implement on such a massive scale and are often easy to overlook because trauma remains unseen" Patricia White; Program Coordinator & survivor.
LEARN MORE: http://vivesinmiedo.org/

The Live Without Fear Project has also partnered with Fiesta de Colores to futher their Mission.
Fiesta de Colores is a global art movement connecting artists and communities in Ecuador to share ideas, skills, and a common purpose. Our mission is to harness the power of art as a catalyst to unite, inspire, heal, and create positive change in the world by connecting international, national, and local artists with communities that have little access to art programming to exchange ideas, share knowledge, and collaborate to beautify public spaces with visual art. Through this process of creative collaboration, both the artists and the communities they work with learn about each other's cultures, attain new skills, form new friendships, and gain valuable life experiences that they will carry with them forever.
The Fiesta de Colores movement began in response to the 2016 earthquake that left the coastal town of Canoa devastated and economically crippled. FDC gathered 25 artists from all over Ecuador and other parts of the world to lift the town's spirits as well as the local economy by collaborating with earthquake survivors to create a living outdoor gallery of over 30 large scale murals. Since then, the movement has continued to grow and evolve, using art as a catalyst to bring people and artists together to engage in cultural exchange, build community, and create a platform for public dialogue about identity, social justice, and environmental awareness.
This year, Fiesta de Colores will deepen and expand their relief effort in Canoa by partnering with the local high school to establish a sustainable art program with weekly art workshops, preparing them for one-on-one apprenticeship opportunities with an international, national, or local artist as they create an additional 30+ murals for the living outdoor gallery during the second annual Fiesta de Colores mural conference on November 25, 2017. Fiesta de Colores will also extend its reach to the Amazonian region of Ecuador, where 10 international and national artists will collaborate with the indigenous community in Zamora, Chinchipe to create public art projects based on Shuar myths and oral histories. Artists will engage in artistic and cultural exchange as they live and work with the kiim community, learning about and working with natural pigments made from Amazonian plants to create bio-murals and promote environmental awareness.
LEARN MORE: https://www.fiestadecolores.org/